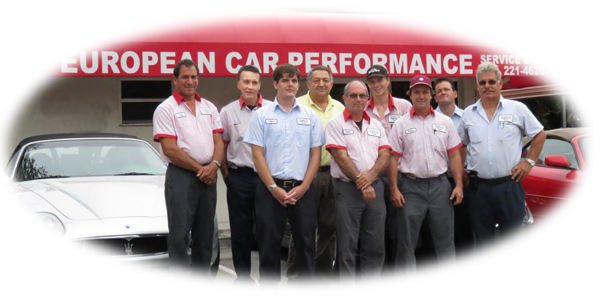 Gianni Crescini
Master Technician and Owner of European Car Performance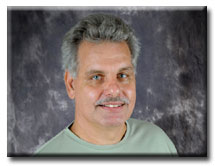 Gianni Crescini owns and operates European Car Performance in Stuart, FL. This automotive repair shop is the premier European auto shop for all European Cars in Martin County on the Treasure Coast of Florida due to the passion and commitment of Gianni Crescini.




My Story Begins:
Gianni's formal automotive training began when he was just 17 years old in Switzerland. He continued in automotive school and apprenticed specializing on BMW's® & Opel® automobiles. Gianni graduated at the top of his class. He then continued to earn his mechanical masters degree in Switzerland.

When a large Rolls Royce dealership in Miami Florida heard of Gianni's expertise and success they hired him to do their authorized extended warrantee service. The young Italian, Swiss trained mechanic then could enjoy the Florida' sunny weather on his days off, while expertly handling all the dealership's repair needs.

After several visits to Florida' Treasure Coast area, Gianni found the appealing small town atmosphere where he wanted to settle. Here he pursued his dream of someday owing his own repair shop. In 1989 Gianni accepted a management position at the BMW®, Volvo® dealership in Stuart, FL. As a perfectionist and expert master technician Gianni Crescini received much respect and made many friends with his pears.

When Gianni opened his own auto mechanic shop in Stuart, Florida, he not only did he attract and hire the very best auto mechanics, he purchased all the finest factory diagnostic equipment to work on Jaguar®, Mercedes®, Porsche®, Ferrari®, Porsche®, Land Rover®, BMW®, Volvo® and all the European car models.



"I am now living my dream."


Gianni's Certifications:

Click above for Larger view
---
European Car Performance Technicians: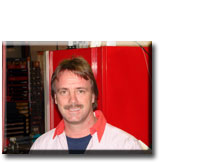 Robert Haines (Bobby)
I have been with European Car Performance for over 13 years. My passion for cars started when, at 14 years of age, My father and I rebuilt my first engine. "I have been servicing European cars for over 26 years. I specialize in diagnostics as well as factory service work and all other repairs."



Bobby's Certifications:

Click above for Larger view


---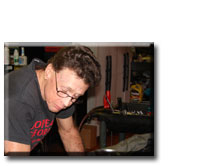 Bruce Burnsed
My grandfather was an auto mechanic in the 1920's. He worked on the finest automobiles made at that time. From as early as 10 years old, I can remember asking Grandpa questions about car engines. I am a certified technical mechanic. I have always specialized on import cars. I really like to work on German automobiles. I have worked with Gianni for more than 6 years. Of all the automotive shops I have worked in, his is the most well equipped.



Bruce's Certifications:







Click above for Larger view
---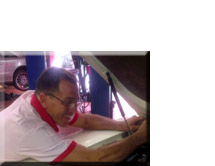 Gregory Korte

"is a ASE certified Master Technician. All automotive ASE's certified A1 thru A8 plus L1 advanced engine performance. A Lexus Certified Master diagnostic technician, since 1984 thru 2013. Formally sole proprietor of service specialist, Toyota & Lexus in San Marcos California from 1998 thru 2004. Professional high quality work performance.."



Gregory's Certifications:


Click above for Larger view


---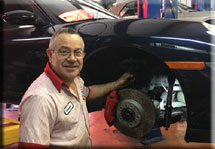 Armando Verde Pereira"

45 years experience in the service and car repair of European automobiles




---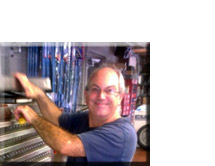 Ralph Michaels
"I would call myself a service technician. I love the challenge of working with newer cars. Hard work doesn't bother me. The people I work with are nice. This is a good job."


---
European Car Performance Service Staff: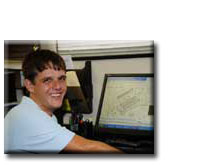 Taylor Jones
Service Advisor, Assistant Manager

"Yes, you could call this a good learning experience. I am learning first hand from my Dad, Gianni. He has excellent management skills. I intend to pursue a career in management. The lessons I am learning now, I will not forget."



Taylor's Certifications:

Click above for Larger view


---
---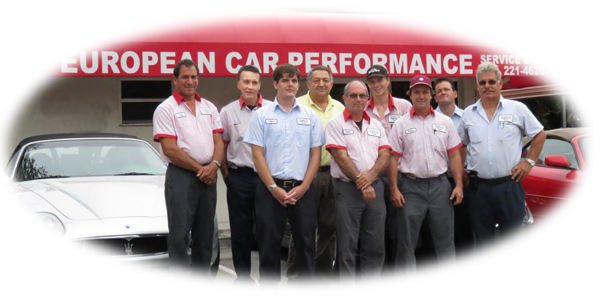 Contact Us


All logos/images and trademarks are the property of the respective trademark owners. ® and ™, denote registered trademarks in the United States and other countries. European Car Performance is an independent repair shop and not affiliated with or endorsed by the respective trademark owners or any of their subsidiaries.