Get European Car Repair Monthly Coupon's for Discounts on Services

Please Double Click the Discount Coupons for European Car Performance Below to Print.
Coupons must be presented when dropping off the vehicle for service.

Also mention how you found us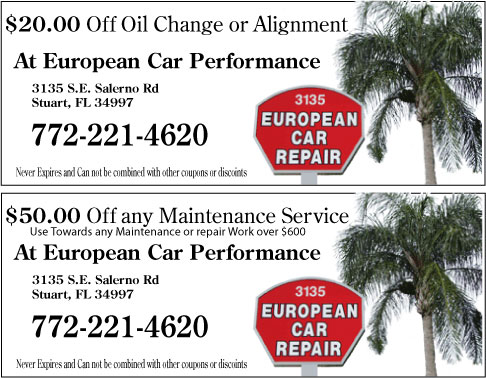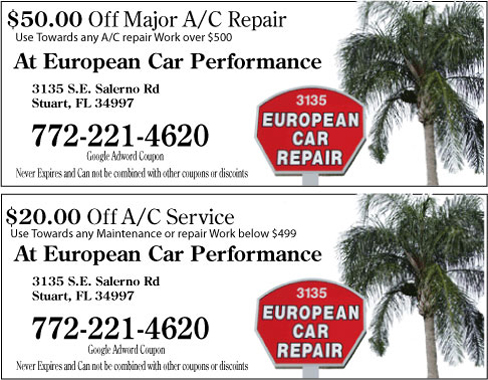 All logos/images and trademarks are the property of the respective trademark owners. ® and ™, denote registered trademarks in the United States and other countries. European Car Performance is an independent repair shop and not affiliated with or endorsed by the respective trademark owners or any of their subsidiaries.