About European Car Performance

Experience
With more than a decade of experience maintaining and repairing European vehicles, we know how to get your car in tiptop operating condition and keep it there.

Community Reputation
At European Car Performance, we feel a deep sense of responsibility as members of our community. Since we live and work in the community, we want to make sure that we preserve our reputation for friendly service, competence, and fair dealings.

Scope of Repairs
Any auto repair shop may be able to perform routine maintenance and minor repairs. We take pride in doing not only the routine work, but also the complex jobs that other shops lack the resources, training, and equipment to handle. We continually reinvest in our equipment and our people to make sure we provide the best of everything to our customers.

All European Brands
We handle every European brand, model, and year, including Aston Martin®, Audi®, Bentley®, BMW®, Ferrari®, Fiat®, Jaguar®, Lamborghini®, Land Rover®, Maserati®, Mercedes-Benz®, MINI Cooper®, Porsche®, Rolls Royce®, Saab®, Volkswagen®, and Volvo®.

Competitive Pricing
In order to stay in business and continue to serve our clients, we charge reasonable prices for our parts and services. We never give you a lowball price on one repair just to get your car into the shop then gouge you for an additional repair. We don't feel that practice is fair, so we don't do it. We understand that you value your time and your money, so we keep our prices competitive and offer state-of-the-art service. Our large volume of work helps us to spread our overhead costs and keep our prices low. We will always advise you on the most cost-effective maintenance and repair options to keep your vehicle in good shape for the long run.

Discount Specials
We update our website frequently with online specials and discounts, so check back often. In addition, we make every effort to honor advertised specials from other reputable repair shops. Consult one of our Specialists if you see an advertisement you would like us to honor.

Certified Technicians
Our technicians are Certified by the National Institute for Automotive Service Excellence (ASE,) an organization that works to improve the quality of vehicle repair through training, certification, and testing of repair professionals. Each mechanic receives additional testing and ongoing training by this independent professional organization. Certification standards require two years or industry employment and a rigorous exam administered by ACT.

Parts & Labor Guarantee
We provide a written guarantee on parts and labor for 12 months or 12,000 miles. Our program of routine maintenance is designed to fulfill the requirements of your manufacturer's warranty.

Preliminary Diagnosis
We provide a preliminary diagnosis for your vehicle and let you know what the cost would be to perform repairs based on our preliminary diagnosis. If more in-depth testing is required, (electrical system, for example,) we will let you know the cost of diagnostics, to enable you to make an informed decision about the upkeep of your vehicle.

Trademarks and Logos

All logos/images and trademarks are the property of the respective trademark owners. ® and ™, denote registered trademarks in the United States and other countries. European Car Performance is an independent repair shop and not affiliated with or endorsed by the respective trademark owners or any of their subsidiaries.

---
Contact Us
Our Service
We take pride in our business, and make sure every customer gets our best work. Our business was built, one satisfied customer at a time. Our goal is to continue to create satisfied customers every single day. If you have received great service from us in the past.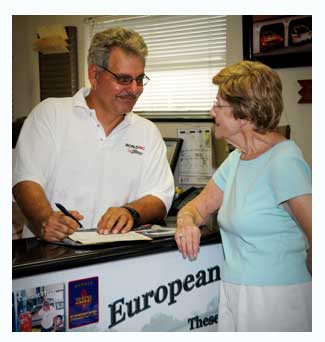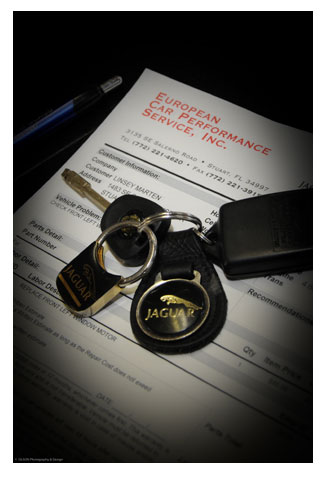 ®
---